A
report
from The Jakarta Post informed that Indonesian famous drummer Bimbim regrets call to limit RI songs by the official of Malaysia. There is a suggestion that
Malaysian

music industry wants Indonesian

songs

restricted
. Could it probably be one more issue interfering views of people from both neighboring countries?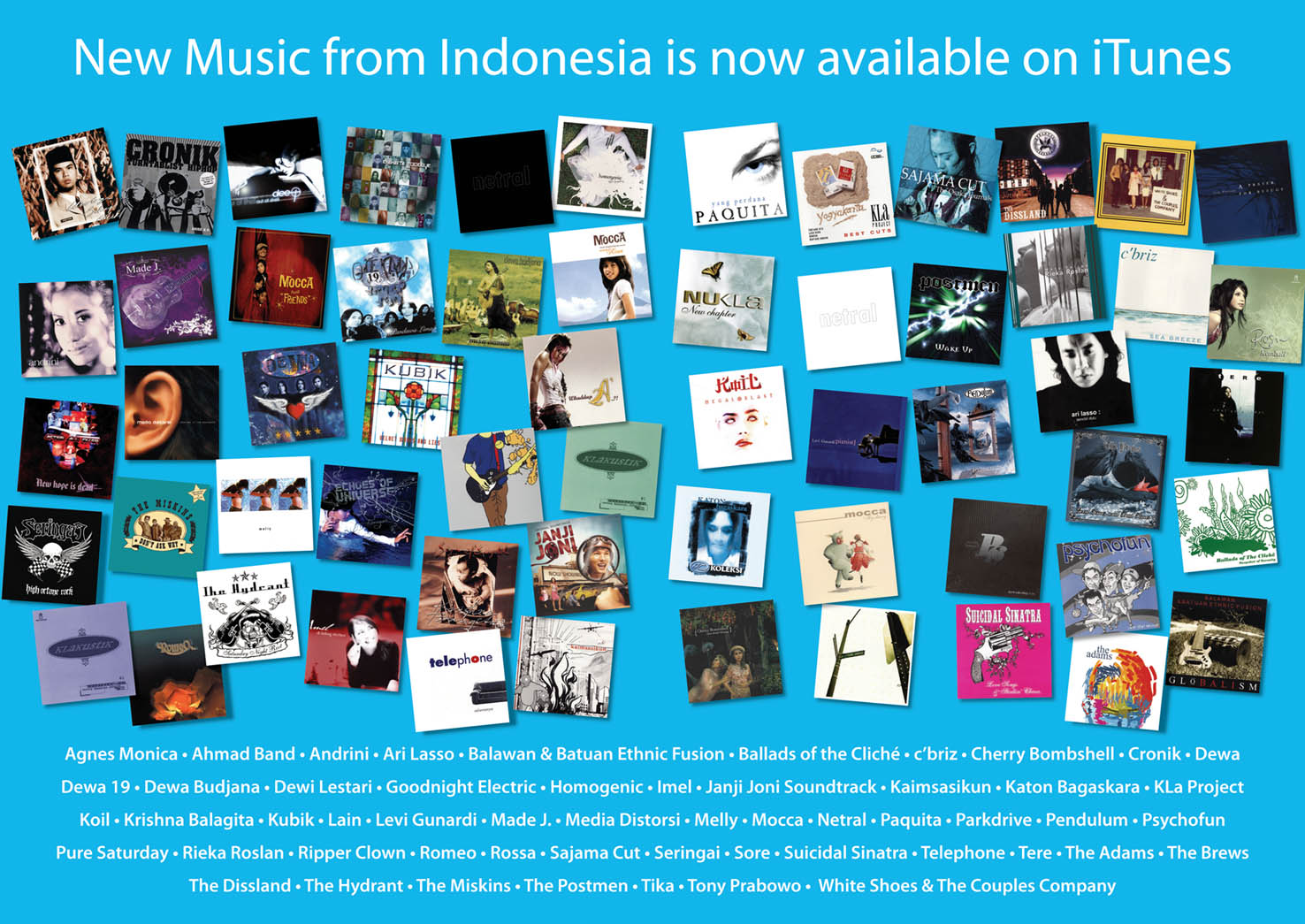 This may remind you about intriguing topics that rose several months ago (you know …). For sure, I personally do never want to blend my daily (and sometimes even political) life with such immature subjective tendency that leads us to do radical things. The nearest reason is that I got good Malaysian bestfriends and I don't think that things like this will be worth to alter our friendship.
Yet the things informed above are one more interesting issue to explore: why and how come?
Alright, it may take quite a while to reveal the exact background of this proposal, but the concept that they would arrange a broadcasting ratio of 90 percent Malaysian songs and 10 percent Indonesian is relatively questionable. The questions that rise might be:
In what kind of condition the ratio will apply? The official department may conduct rules, but who's gonna guarantee that the real fact will be totally agree with them? Let's say, they limit the number of album copies in markets, but if the consumer's demand goes very high, that will be unsurprising if people tried many ways to obtain more.
In this free trade era, where we reach such a kind of free-boundaries marketing, could the ratio really limit the number of Indonesian albums imported?
Last but not least: why should they regulate it? Um, I prefer to stay a bit away from immature speculation for this J Yet I consider that no matter how hard a system limiting, Indonesian music will eventually reach audiences as long as they are worth to listen.
Sure, we can state a vice versa for Malaysian music.
the image was retrieved from this page