Rainbow (Cai Hong) is one of the tracks available in On the Run album by Jay Chou. Also, the parts of this song gently decorated some scenes in Jay Chou's
Secret
movie.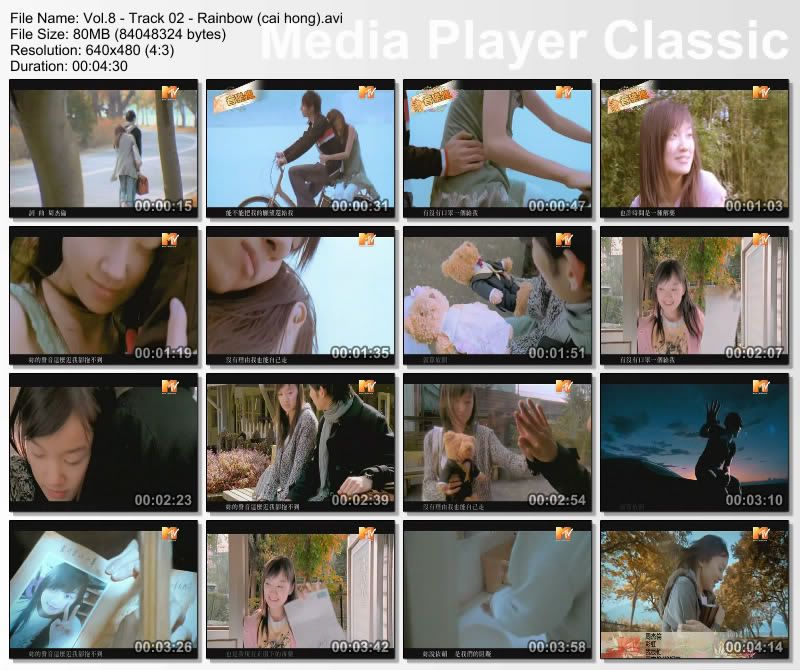 The guitar strings plucking in this Rainbow is very attracting that I deeply crushed on. I thought it was a chain of sentimental-romantic lyric, but as I reveal the meaning, the song directly drags my mood into its temperature. Well, although the lyric tell an embarrassed and regretful expression, yet I still feel that this one is quite touchy. Is this song soooo me?
I guess the rainbow told in this song performs only one color: it is blue (yeah I know it's not a proper time to joke, peace out!)
*the blue fonts are originally not included in the literary translation of the lyric but merely belong to my interpretation. The hanyu pinyin lyrics could be viewed on my comment section. the image was retrieved from this URL*
Rainbow
Where is the rainbow, could you please tell me?
Could you give my wish back to me?
Why is the sky still so quiet?
The clouds accumulate above me
Do you have a face mask to give?
It is because of my too much talk, now it will never be true
Time is probably a remedy
But it is also the poison I'm now taking in
* Without seeing your smile, how can I fall asleep?
Your shadow is so close yet I cannot hug you
Without the earth, the sunshine is still be able to rise
So although there isn't any reason, I will continue to leave alone
** You want to leave; I know it is simple for you
You said trust was the problem between us
If we separate, then would you please not to remove my love?
In the end I will pretend that I finally understand